∞
Electrification of Melbourne Suburban Railways Plaque
Found this plaque while passing through Southern Cross station this morning.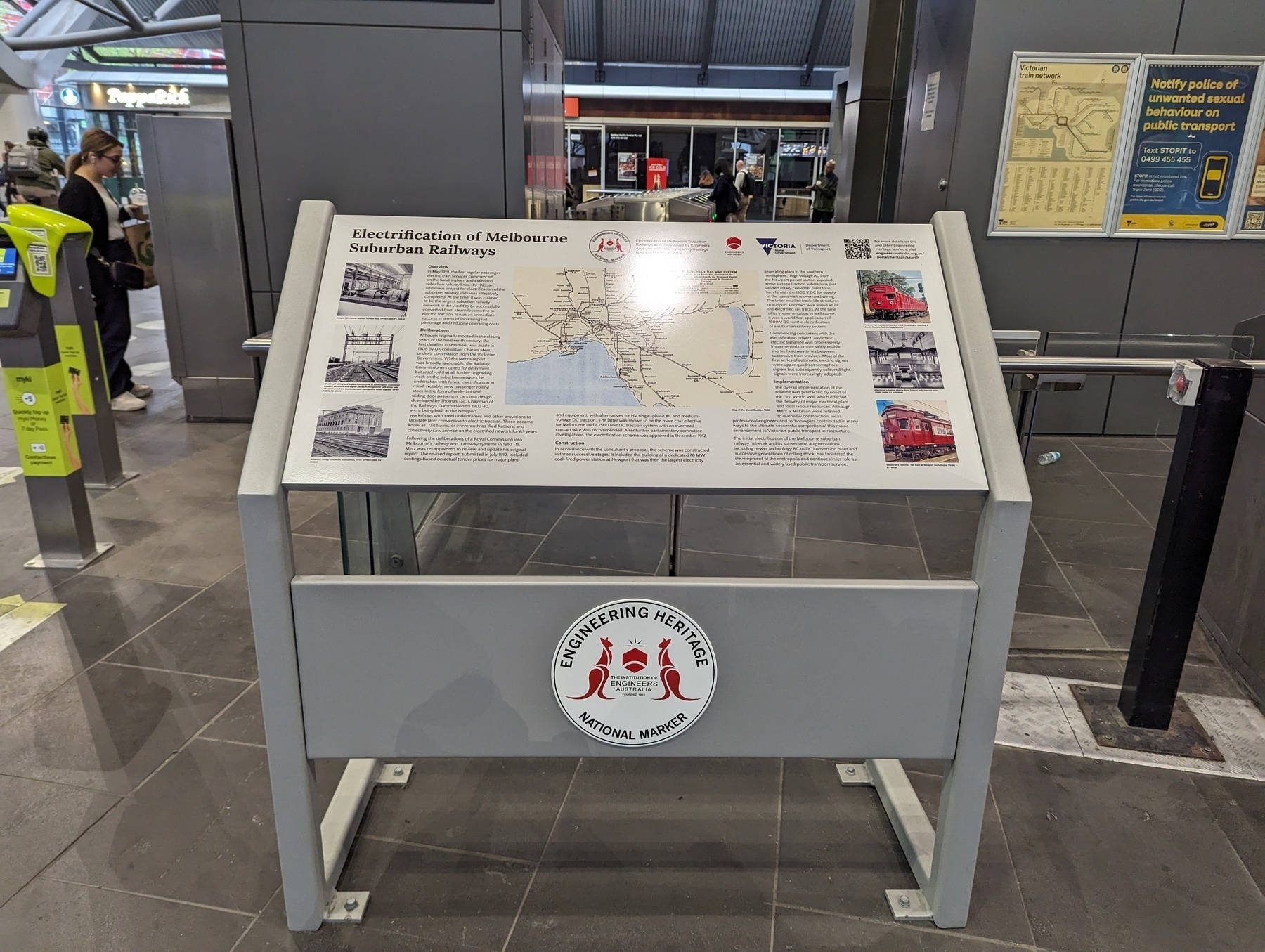 I didn't have time to read it, and the subject matter looks really interesting to me (Trains? Power Lines? What's not to love? 😀). I also don't know how long it'll be up for, and I've been burned in the past of not capturing something when I had the chance.
So I'm posting photos of it here for posterity reasons. Enjoy.