One last day trip today. Went down to South Gippsland to do part of the Great Southern Rail Trail. Entered the trail at Koonwarra and walked for an hour towards Meeniyan, before turning back.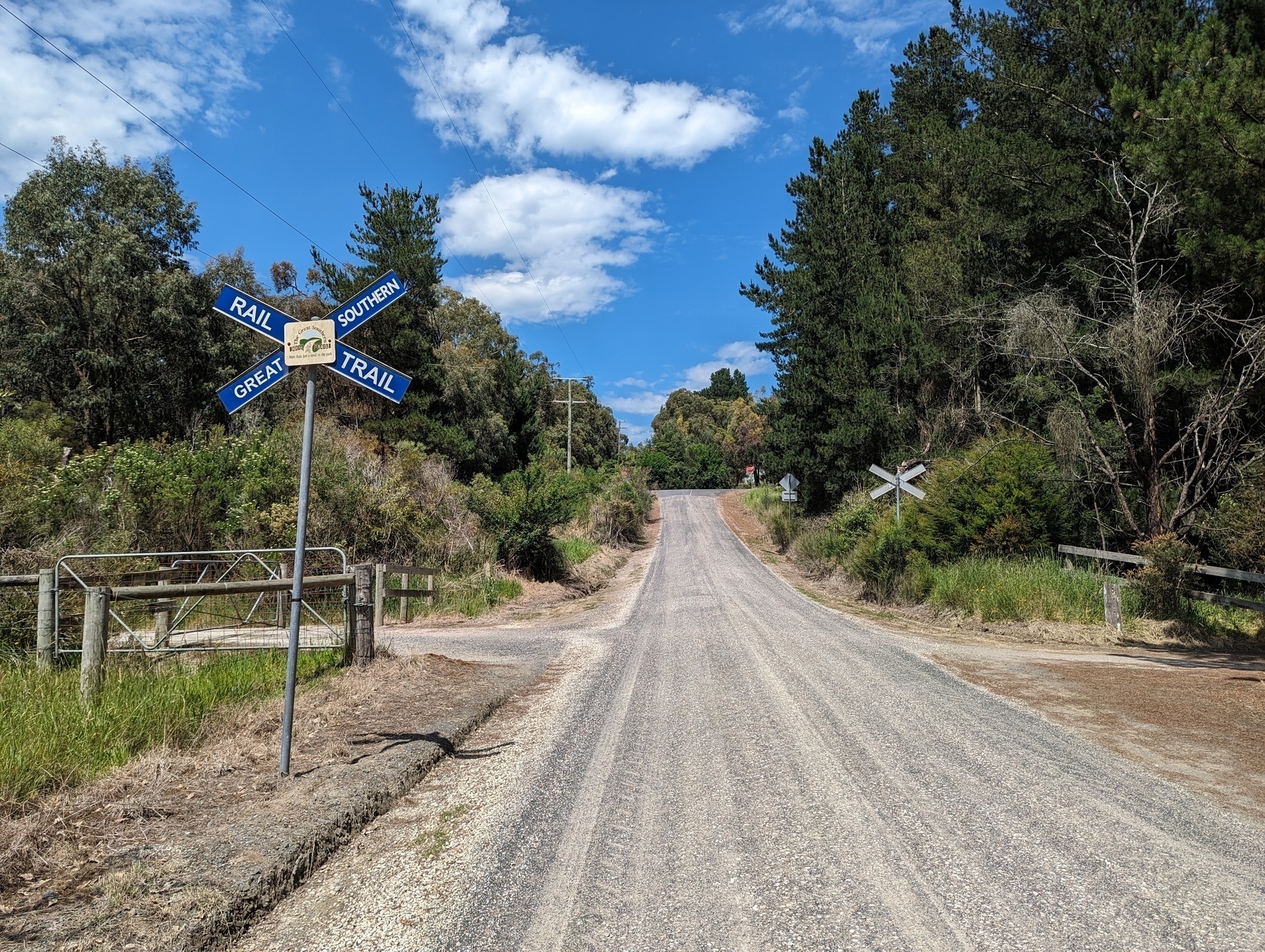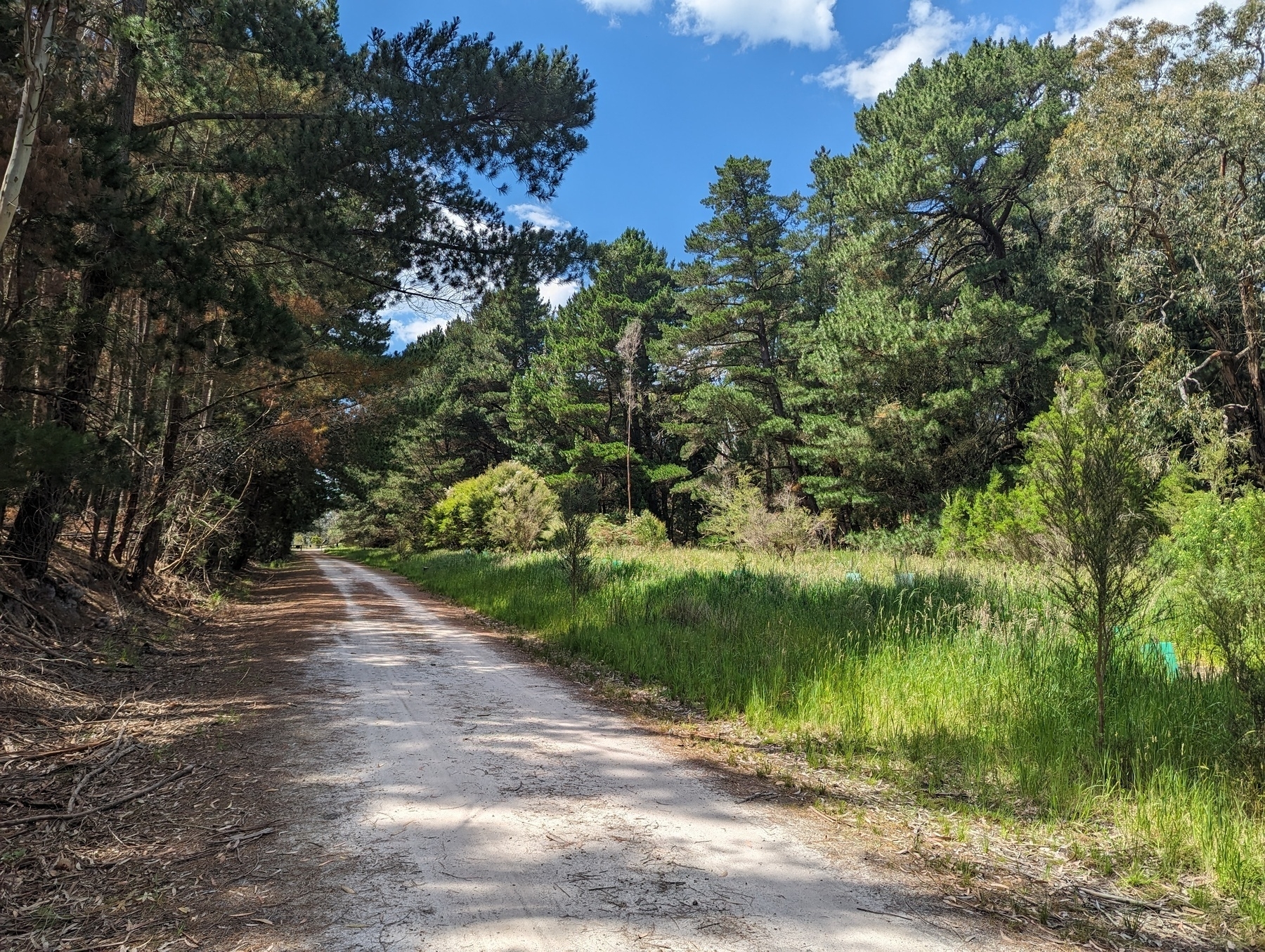 This is an older part of the trail, so unlike at Leongatha, there's not a lot of rail infrastructure remaining. There are still some old telegraph poles though, which makes for interesting photo subjects.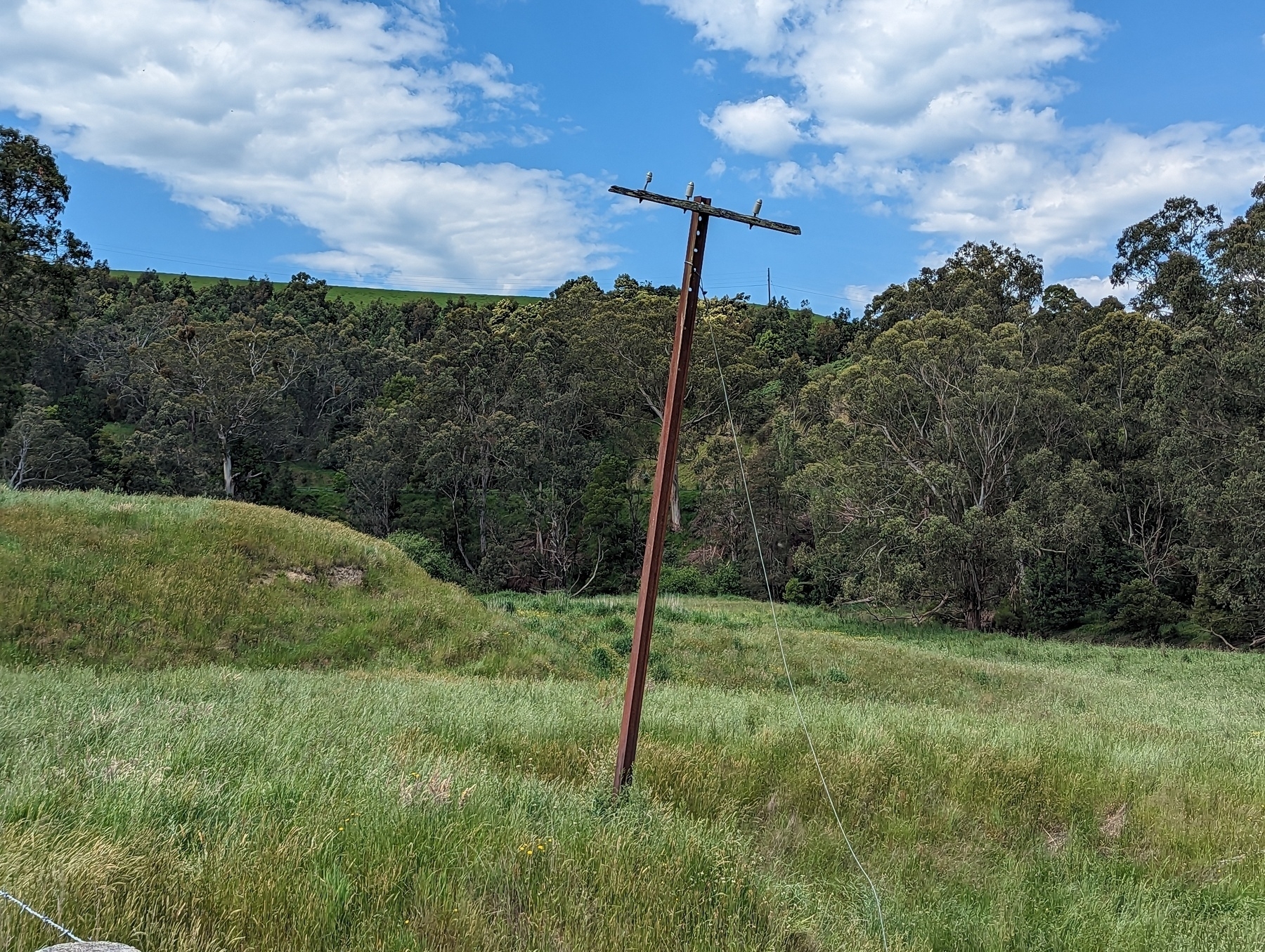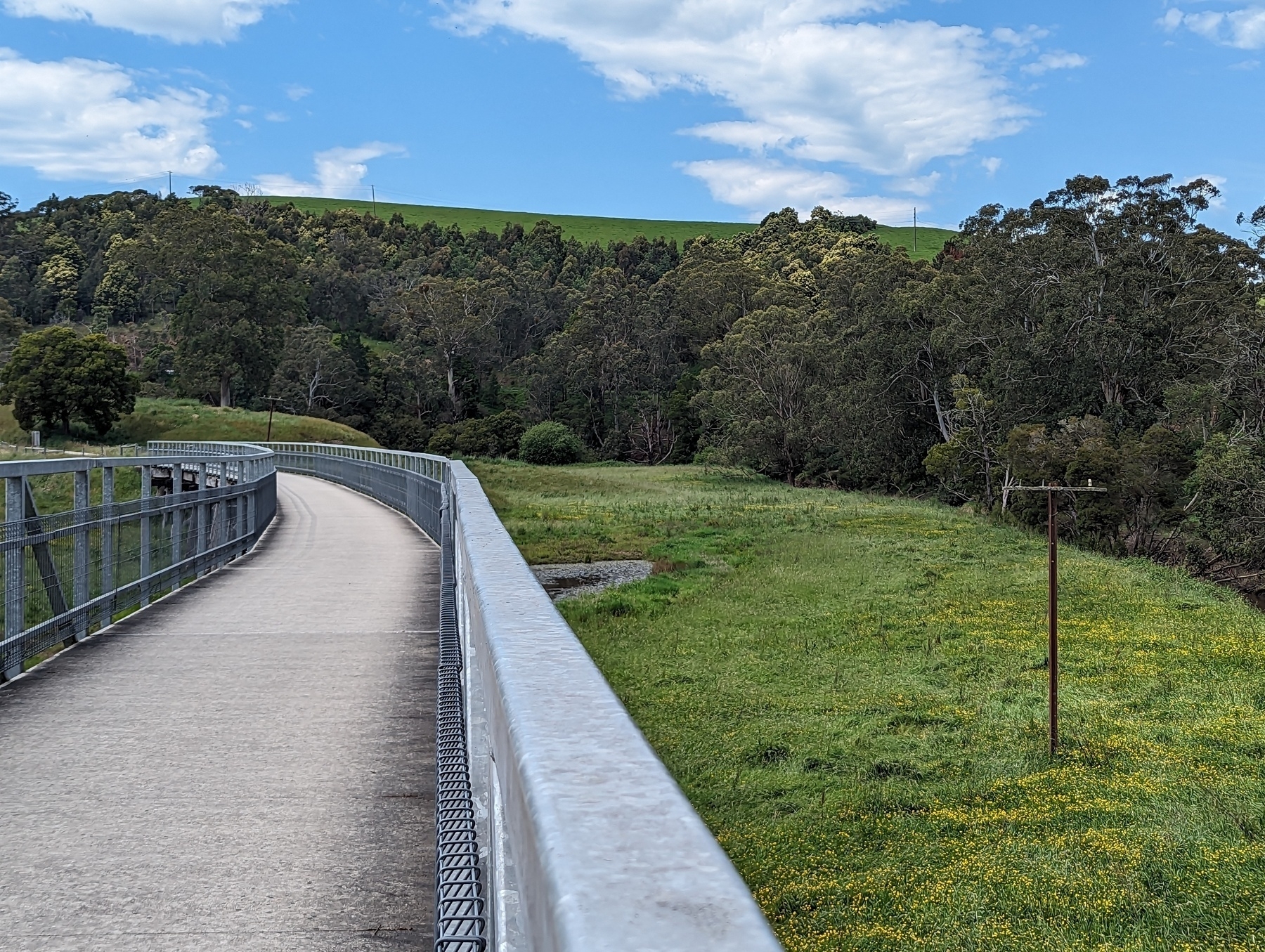 The trail now goes all the way to Loch so after lunch I entered the trail there and walked along it for another hour or so. You can get to it by crossing the suspension bridge at the memorial reserve.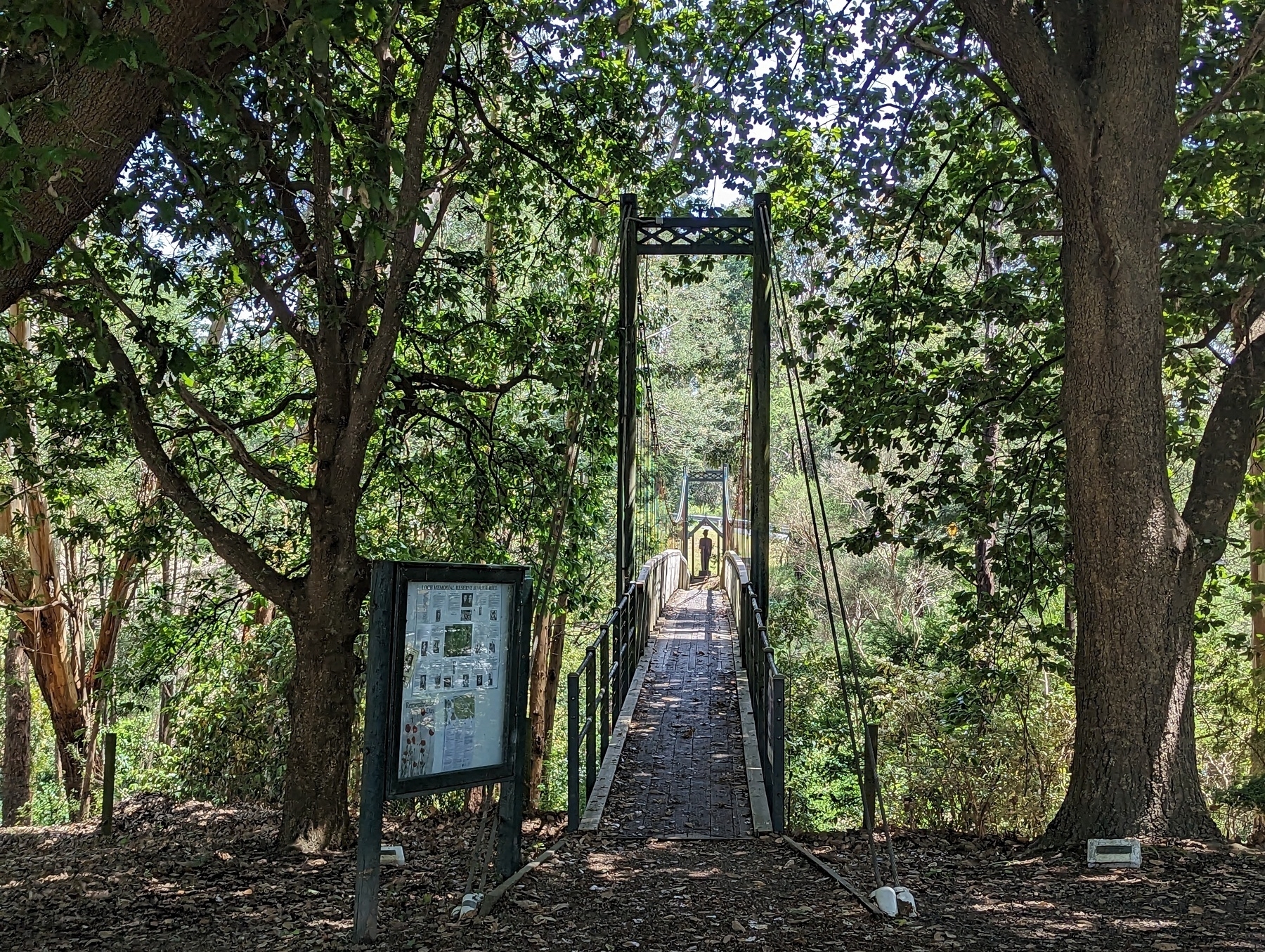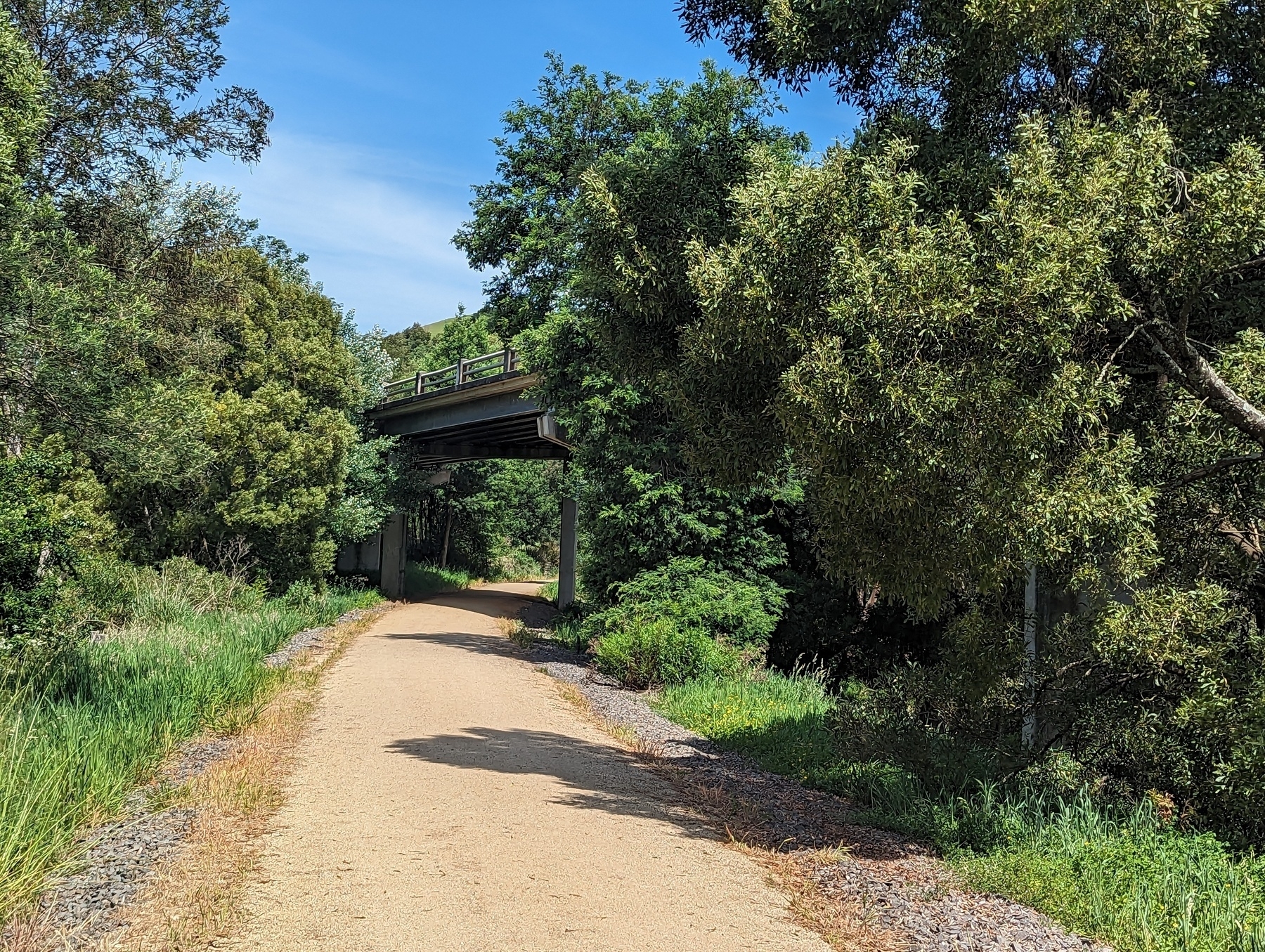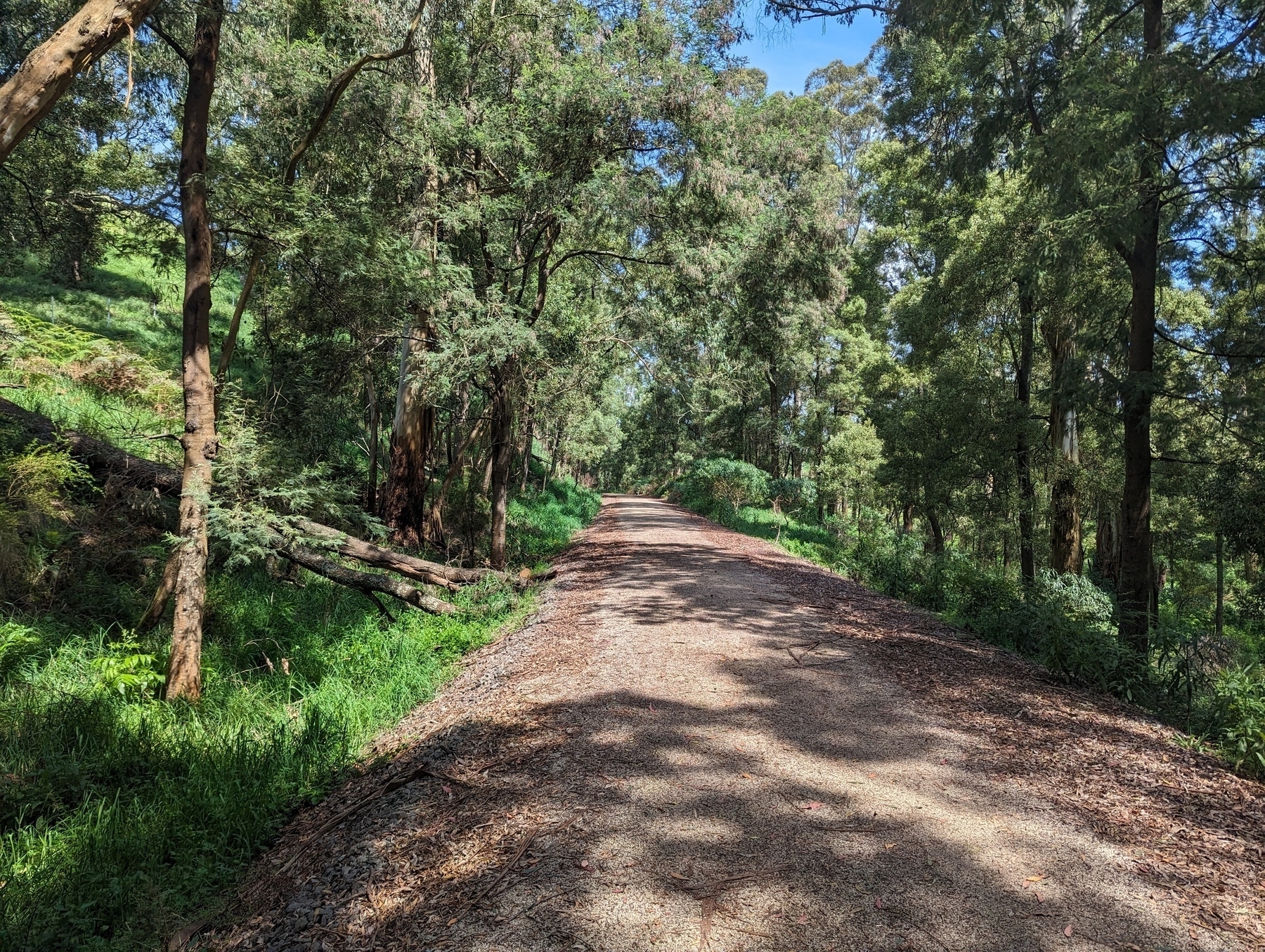 The day was a little warm but otherwise very nice. Some stormy weather was beginning to form near the end. I managed to stay dry, but it slammed into me during the drive home.