∞
Some Screenshots Of Broadtail
I spent some time this morning doing some styling work on Broadtail, my silly little YouTube video download manager I'm working on.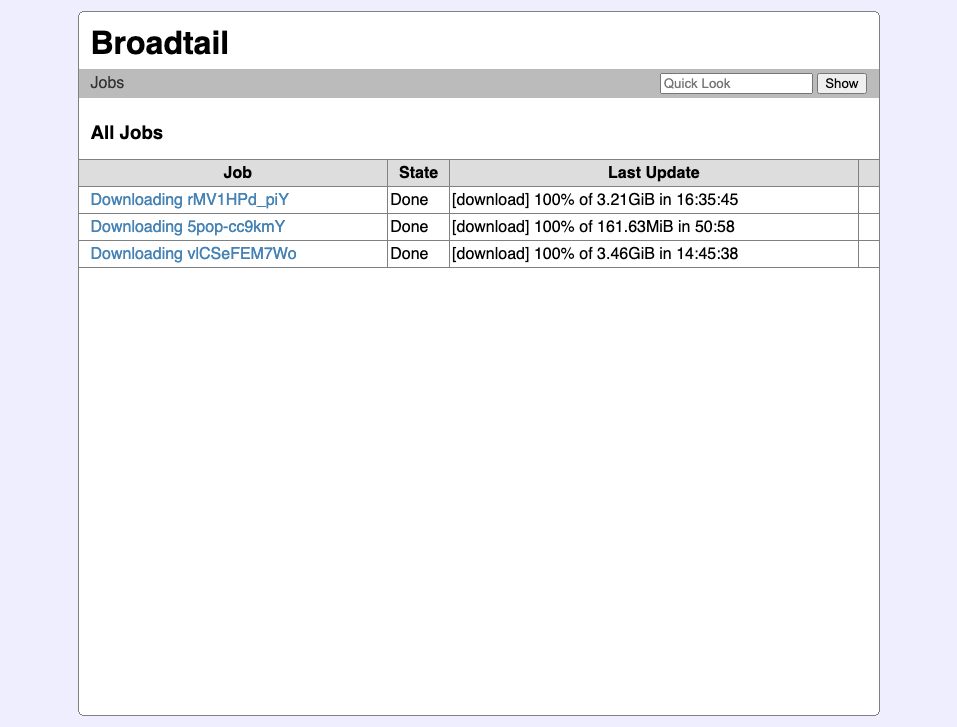 Now, I think it's fair to say that I'm not a designer. And these designs look a little dated, but, surprisingly, this is sort of the design I'm going for: centered pages, borders, etc. A bit of a retro, tasteless style that may be ugly, but still usable(-ish).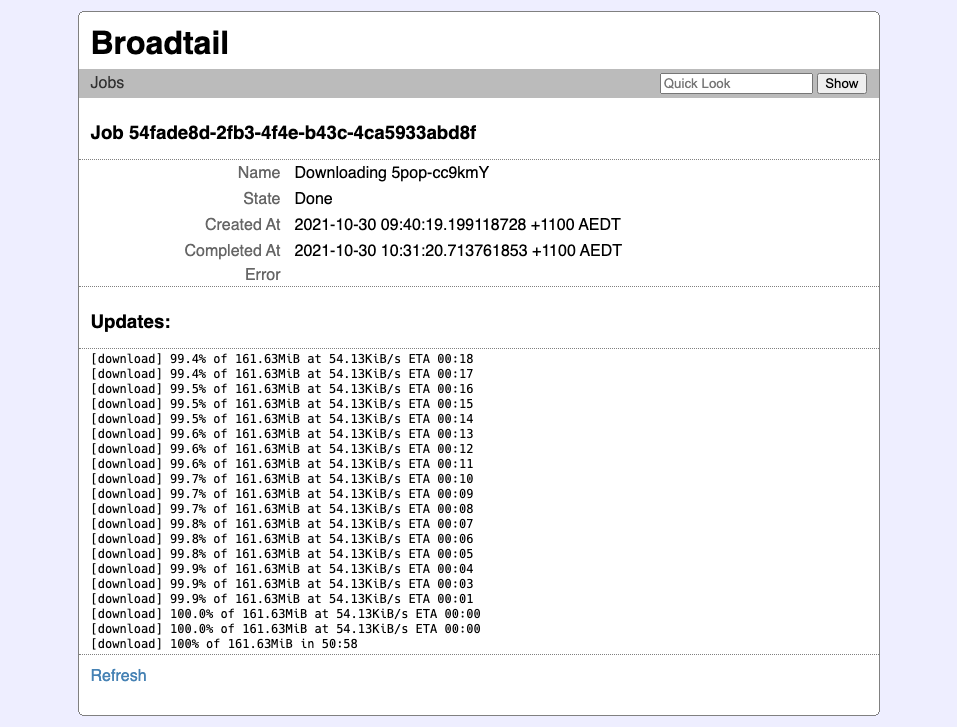 It's not quite finished — the colours need a bit of work — but it's sort of the style I have in my head.